Tashota Resources Inc. (TRI) is pleased to announce that it has recently signed additional option agreements to acquire a 100% interest in approximately 14,500+ acres, namely "Hemlo West & Black River" and "Hemlo North". This is in addition to the 100% interest in the 3,500+ acres "Hemlo South" claims located to the South of and adjacent to the 23 million ounce Hemlo (Williams Mine) property which is 100% owned by Barrick Gold, located approximately 46 kilometres east of Marathon, Ontario.
Barrick Gold has recently conducted extensive drilling on their Hemlo property and during the 1st quarter 2015, acquired for approximately CDN$ 47,000,000 (US$38,000,000) the remaining claims previously held by Newmont.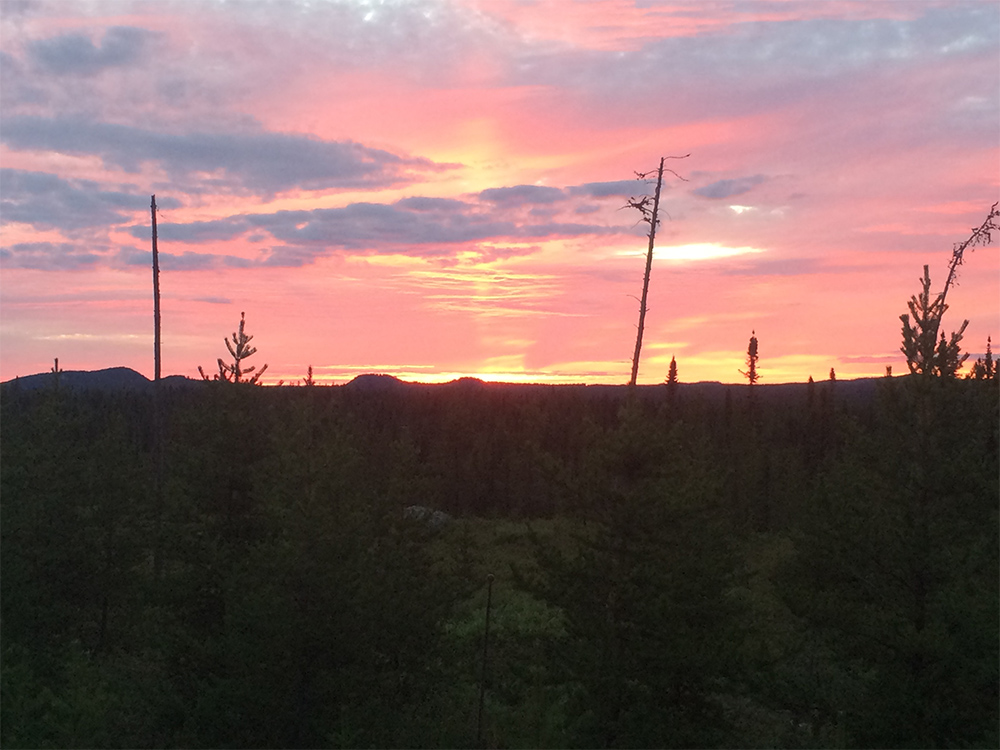 The BARRICK THIRD QUARTER 2015 states – "An illustration of the optionality that exists within our portfolio is the recent drill program at Hemlo. In the first quarter, Barrick completed the acquisition of surface and mineral rights adjacent to the Hemlo property in Ontario from subsidiaries of Newmont Mining. These claims included an area of geological potential adjacent to Barrick's existing underground workings. Barrick is currently undertaking an underground diamond drilling program in this area to evaluate its potential. To date, drilling has encountered a number of high grade intercepts with significant potential. These results highlight the ongoing potential of mineral deposits such as the Hemlo camp, even as they become mature operations."
Tashota Resources properties in the Hemlo Gold Camp now consists of 18,000+ acres including the Hemlo South property situated approximately 1,000 metres from the Williams Mine shaft and open pit, and adjacent to the Barrick Williams mill.
TRI previously completed a 327 kilometre airborne geophysics program by Prospectair on the Hemlo South property and this airborne has detected drill targets of interest. A combination of previous gold anomaly in soil, potassium anomaly from radiation, and inferred fault structure, further supports various drill targets of interest.
Management of Tashota is pleased to have acquired these additional property interests in the Hemlo Gold camp, as such acquisitions meet our objective of acquiring properties; that are readily accessible for field work without having to spend money building roads and infrastructure, and close to a previous mine, or an existing mill.